We're Here When You Need a Family Lawyer.
Govan (Van) T. Myers' family law practice at Trimnal & Myers Attorneys focuses on divorce cases in the family courts of Lancaster, Fort Mill, Indian Land, and surrounding areas of South Carolina.
Our law firm handles highly emotional issues and complicated domestic situations with care. No two divorce cases are ever the same. We'll handle your unique legal needs personally.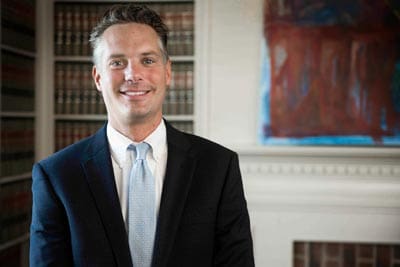 Divorce
Separation
Property division
Adoption
At Trimnal & Myers Attorneys, our family law practice works to protect your interests and rights. We don't just represent you in court—we'll build a relationship with you as we help you maintain a stable, loving environment for your family.

Divorce
Everyone believes their marriages will last forever. Unfortunately, that's not always the case. At Trimnal & Myers Attorneys will fight for what's best for you while helping you work through the tough legal issues that often come along with the end of a marriage.
Separation
Separating from your spouse can be confusing and emotionally draining. Trimnal & Myers Attorneys will work to make sure your rights are protected during this time. We'll help you make tough but necessary decisions for you and your children. Our family law attorneys will treat you with compassion while giving you straightforward advice.

Adoption
Adopting a child is a life-changing experience. Make sure you have a trusted family lawyer to help you through the process. We will help you every step of the way. We'll make sure every detail is attended to so you can celebrate the growth of your family.
We Provide You With Peace of Mind During Tough Times
Trust the family lawyers of Trimnal & Myers Attorneys to help you work through complicated situations. Our legal counsel focuses on your rights while helping you make important decisions. Through it all, we'll treat you with compassion while keeping your information in the strictest confidence.
Talk to an attorney today.