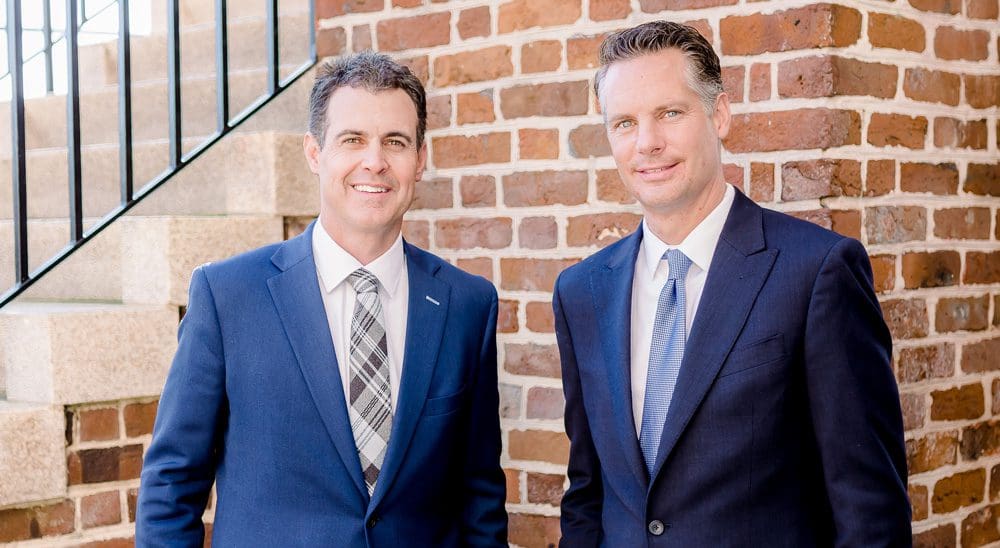 Brian Trimnal and Van Myers
Trust Our Real Estate Lawyers to Protect Your Interests
If you're buying property in South Carolina, you'll need a real estate attorney to handle the closing. People in Lancaster, Fort Mill, and Indian Land, SC trust Brian Trimnal and Van Myers, the real estate lawyers at Trimnal & Myers Attorneys, to make the process as easy as possible.
There are many legal issues that can arise when it comes to buying a home, either before or during a closing. Having an attorney on your side will save you time and trouble. We work for you, protecting your interests by spotting problems that could otherwise be missed.
What will we handle during your home purchase?
When you buy a home, your real estate attorney will coordinate the closing and handle various issues in the closing process. These can include title inspections, review of surveys, and handling more complex issues that may arise prior to closing. More commonly, though, we'll take care of the following for you:
Prepare, review, and explain applicable documents
Protect your interests and carefully review adjustments
Check for liens, easements, and other concerns with the property
Negotiate terms and conditions when applicable
Work with your bank, credit union, or mortgage broker
Handle the title insurance
Attend and coordinate the closing
Talk to an attorney today.